A missile attack on a military training camp in Yemen has left 80 soldiers dead. Authorities say dozens of people were also injured in the attack in Yemen's central province of Marib. The military camp is located 170 km east of Sanaa, the Yemeni capital. Military sources have told news agency Reuters that the attack targeted a mosque in the camp when people were gathering to pray there. The Yemeni government has declared the Houthi rebels responsible for the attack, but no one has claimed responsibility for the attack. Authorities say the death toll may increase. Yemeni President Mansour Hadi has strongly condemned the attack, calling it a "cowardly" attack. According to Yemen's state news agency Saba, the Yemeni president said the attack showed that "Houthi rebels have no desire for peace." In August last year, Houthi rebels attacked a government army parade in the southern city of Eden, killing 32 people.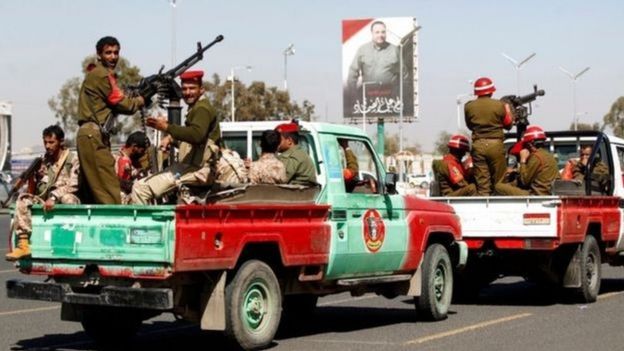 Yemen has been under intense conflict since March 2015, and the conflict has intensified when the Houthi rebels occupied most of the western part of the country, forcing President Hadi to flee the country.
Saudi Arabia
and eight other Sunni-majority Arab countries also launched airstrikes on the Houthi rebels to restore President Hadi's government, because they believe the rebels are behind Shiite-majority Iran. Thousands have died in the conflict so far, and the UN called the situation in Yemen the world's worst humanitarian crisis.
What is happening in Yemen?
Yemen seems to have been suffering from an uncontrollable civil war for more than four years, killing thousands and starving millions of people. The war began in the country in 2015 when the Houthi rebels seized the capital Sanaa and several western areas, forcing Yemeni President Mansoor Hadi to flee the country.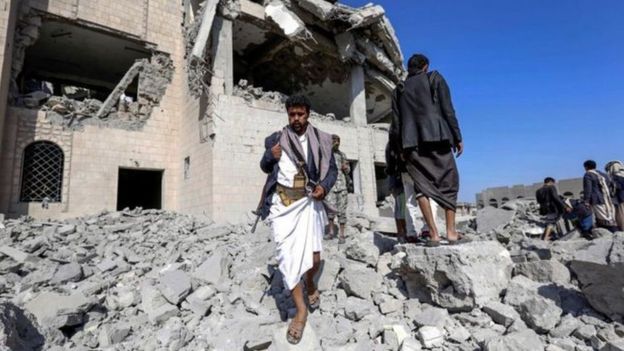 Saudi Arabia and other Gulf countries, including the United Arab Emirates, described the breakthrough as an increase in Iranian influence in the region and decided to take a military intervention to restore Mansour Hadi's government to Yemen. The United States, Britain and France announced that they would provide arms, military aid and intelligence to this purpose. So far, more than seven thousand civilians have been killed and more than eleven thousand injured in the clash in Yemen, and 65 per cent of those deaths were from Saudi-led airstrikes, according to the United Nations. In addition, there have been thousands of deaths due to illness and loss of appetite, which could have been prevented if proper facilities were provided. According to the UN, 80% of Yemen's population, which now stands at 25 million, needs immediate assistance, and ten per cent are people on the verge of famine. Last month, the Houthi rebels had expelled their militia from three major ports in the Pacific under a ceasefire agreement signed by the UN to facilitate the delivery of relief goods to the country's interior areas.