Iran looks absolutely lonely during this difficult time. Not only did he look lonely all over the world, but Muslim countries didn't even stand by him. Malaysia was the only Muslim-majority country to support Iran. After the assassination of General Qasim Suleimani, the world's oldest prime minister, Mahathir Mohammed, said it was time for Muslim countries to unite. Regarding the assassination of Iranian commander Qasim Suleimani, Mahathir Mohammad said that it was immoral and warned that the death of what the world calls 'terrorism' would give him more energy. They said, 'We are no longer safe. If one says something and the other does not like it, he sends a drone to another country and kills him. ' Mahathir Mohammed compared the murder to the murder of Saudi-born journalist Jamal Khashoggi. Jamal Khashoggi criticized the Saudi royal family and was killed inside the Saudi embassy in Turkey.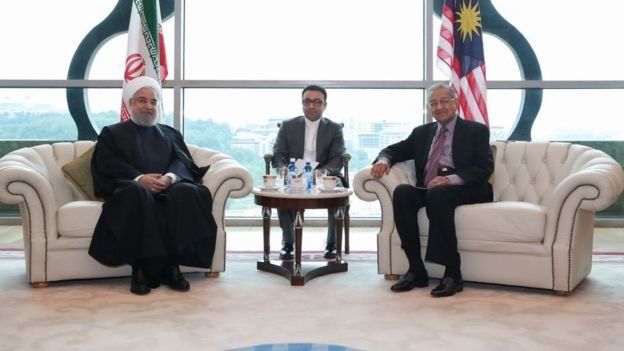 Iranian President Hassan Rouhani and Malaysian Prime Minister Mahathir Mohammad Despite US sanctions on Iran, Malaysia has better relations with Iran than Saudi Arabia. Mahathir had said that after the death of
Qasim Suleimani
it is a good opportunity that all Muslim countries should unite. Mahathir Mohamed Sinha was the Prime Minister of Malaysia from 1981 to 2003 and he once again won the elections in 2018. Many analysts believe that Mahathir Muhammad is talking about uniting the Muslim world at a time when the world is more confused than Islam. Mahathir Mohammed, in his address to the UN General Assembly in 2018, strongly criticized Israel. He had said that the formation of Israel is the source of terrorism and from there it has increased hostility with Muslims and Islam. Since being re-elected in 2018, Mahathir has not held Malaysia's position neutral. They are openly expressing public support and opposition. When India abolished the special status of Jammu and Kashmir on August 5 last year, it raised the issue in the UN General Assembly and said that India had invaded and occupied Kashmir. With regard to the CAA and NRC, the controversial amendment law for citizenship in India, Mahathir also criticized India and said what would happen if he brought the NRC to Malaysia. India strongly objected to these two statements but Mahathir Muhammad did not back down. Mahathir Mohammed invited various Muslim countries to a conference of Islamic countries on December 19 in Kuala Lumpur, the capital. Saudi Arabia was also invited to the conference. Saudi Arabia thought it would be a challenge for the OIC, so it did not join it with its allies the United Arab Emirates, Egypt and Bahrain. Prime Minister of Pakistan Imran Khan was going to attend the meeting, but Saudi Arabia stopped him.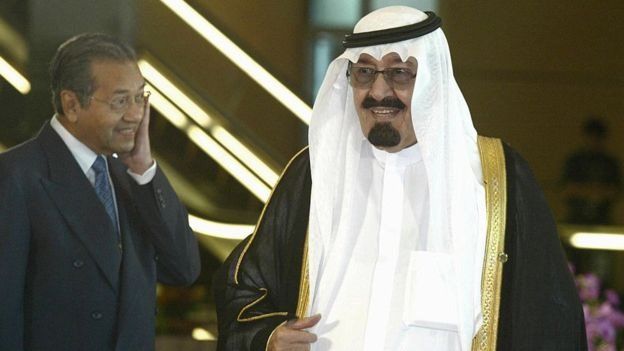 King Abdullah and Mahathir Mohammed But does Mahathir Mohamed have any role in the Middle East? Many analysts believe that Malaysia has a very minor role in the Middle East. Talmiz Ahmed, who has been India's ambassador to several Gulf countries, says, "Mahathir Mohammed has his own ideology. They want to create a new platform for Muslim countries. They think that the Saudi-led Islamic co-operation organization has become completely ineffective and a new platform should be created. ' Talmiz Ahmed says, "Mahathir Muhammad has modernized Malaysia with an Islamic face. They want other Islamic countries to do the same. When Mahathir Mohammed was the Prime Minister of Malaysia from 1981 to 2003, he had made similar efforts before. When Malaysia became the president of the OIC, they tried to improve it. This time, Saudi Arabia has made a splash. Saudi Arabia did not let that happen. Mahathir Muhammad has a vision but does not appear to be successful. Malaysia's Prime Minister has also made a stand for the Uighur Muslims in China before the world, while the rest of the Muslim countries are still silent. The holy cities of Muslims in Saudi Arabia are Makkah and Madinah. Saudi Arabia considers itself a representative country of Muslims but has never spoken in support of the Uighur Muslims. China termed the murder of Jamal Khashoggi as an internal matter of Saudi Arabia and Saudi Arabia called the Uighur Muslims an internal matter of China.