Gigi Hadid invited to join the jury in Harvey Winston 'rape' case
American supermodel Gigi Hadid has admitted that she knows and has met film producer Harvey Winston, who has been accused of 'Rape' and sexually abusing at least 100 women.
Gigi Hadid made the confession in the US city of New York when he appeared as a member of the jury to trial Harvey Winston's 'Rape' case in the aforementioned court.
Showbiz, along with Gigi Hadid, 120 individuals from the fashion and media industry, were invited by a New York court to join the jury as members and called them to the election process.
Nearly 100 shows, including 24-year-old Gigi Hadid, appeared in a New York courtroom to select a jury member.
The New York court case is very important to Harvey Winston
According to the news agency 'Reuters', 100 individuals who appeared in court, including Gigi Hadid, and the court questioned the personalities of Harvey Winston and the women accused of them.
According to the report, Gigi Hadid, answering questions from a New York court judge, confessed that she knew and met 67-year-old Harvey Winston.
Answering questions from Gigi Hadid, the judge also revealed that she also knew and had met Salma Hayek, the actress who accused Harvey Winston of sexual harassment.
Also, Gigi Hadid told the judge that if he was elected a member of the jury, he would be 'neutral' and would not give any remarks unilaterally.
Leading actresses including women accused of Harvey Winston
The supermodel said that although she knew and met Harvey Winston and Salma Hayek, she would still be 'neutral'.
According to US media reports, Gigi knows a few other women, including actress Salma Hayek, who has accused Harvey Winston of sexual harassment.
After the revelation of Gigi Hadid's acquaintance with Harvey Winston and his meeting, many were surprised at the model's confession.
His fans on social media expressed his surprise that so far the model Why were you silent?
According to the report, the New York court directed 120 to 35 people to come to court again to be elected members of the jury, but it is unclear whether Gigi Hadid has been called again.
Fans of the model were surprised when Gigi Hadid met Harvey Winston
It is thought that the New York court will hear the most important cases against the filmmaker after the formation of a 12-member special jury for Harvey Winston's 'Rape' trial.
Harvey Weinstein's New York court has begun hearing two Harvey Weinstein cases from January 6, 2020, to two Rape cases, and could face up to 28 years in prison and a fine if both charges are proved.
In the aforementioned case, Harvey Winston dismissed the charges of 'Rapeing' women in court and denied admitting his guilt.
After Harvey Winston's refusal to admit the crime, a New York court will set him under trial and set a free jury.
Harvey Winston is being tried in various other US cities, including the New York court and the Los Angeles court, and has been charged twice.
The Palestinian-American model is being criticized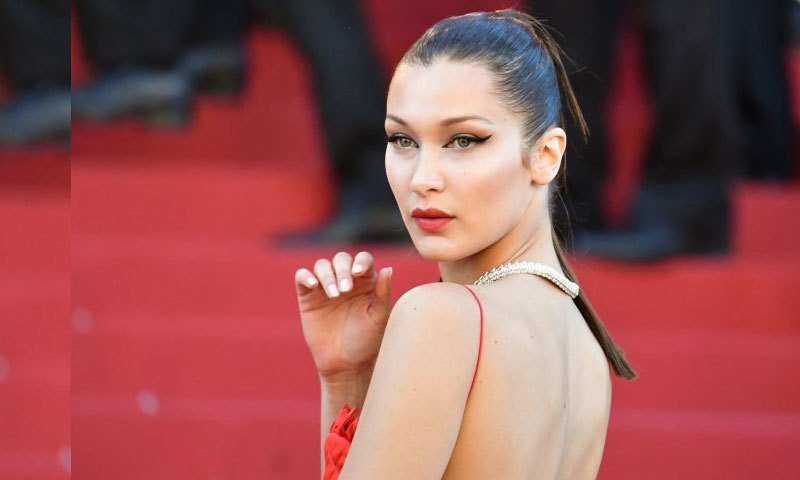 Harvey Winston has been accused of rape, sexual exploitation and sexual harassment by at least 100 women and actresses, while dozens of women have filed civil cases against them.
Last month, it was reported that Harvey Winston had reached an agreement with 30 women in exchange for US $ 25 million and that the aforementioned agreement would end civil cases against the filmmaker.
Harvey Winston is currently out on bail, initially charged with sexual harassment and Rape by women in October 2017.
Only after Harvey Winston was accused by women and actresses of the 'May Two Campaign' was launched around the world.
Earlier this month, a Los Angeles court on January 7 charged Harvey Winston with new charges of women's 'Rape' and sexual harassment.
Harvey Winston has been accused of sexually abusing dozens of women